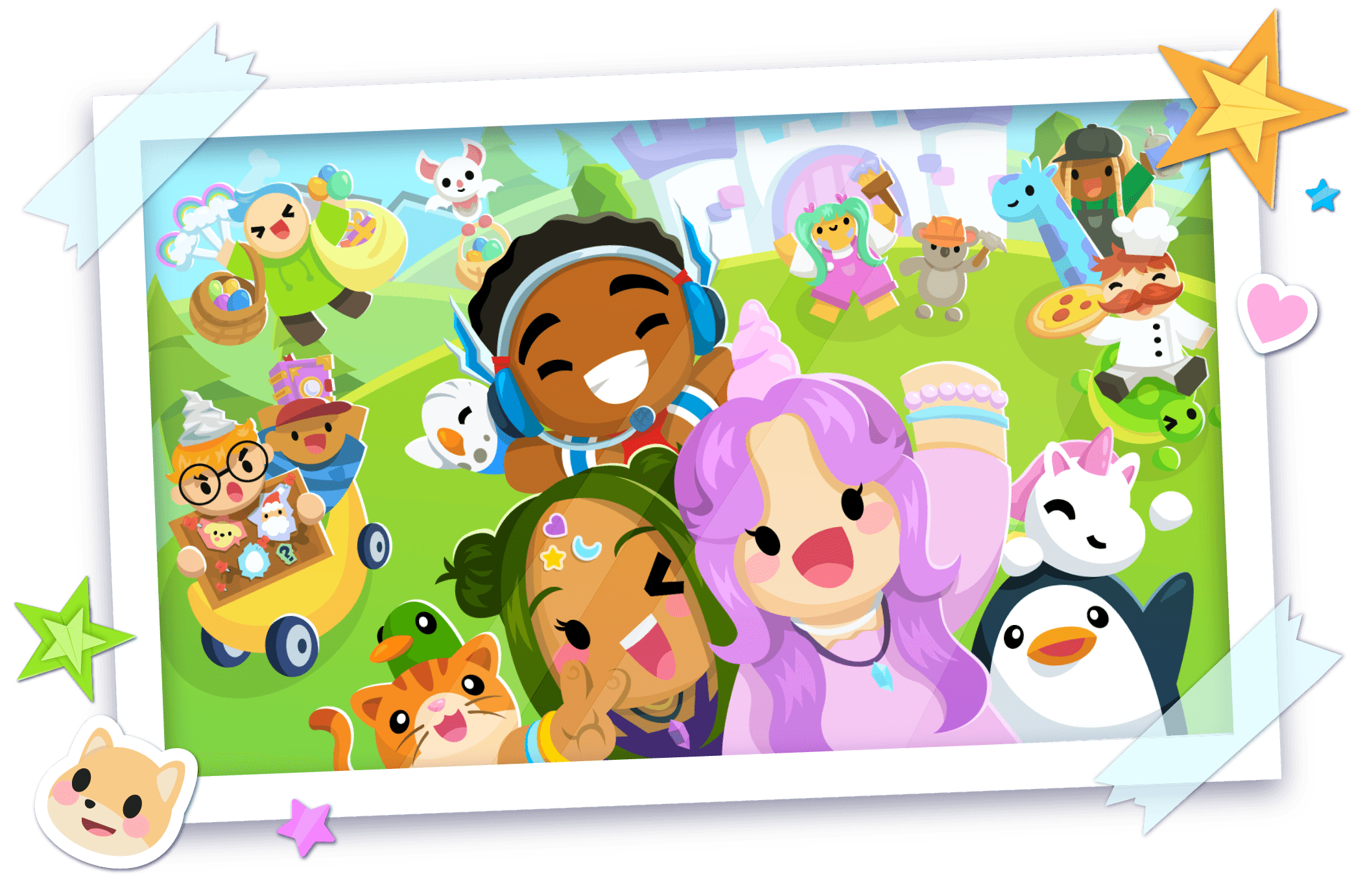 Join the Influencer Program!
Apply Now!
Adopt Me is best enjoyed with friends, and we're always excited when players share their love for Adopt Me with others. We made this Influencer Program so the most exciting, influential, and reliable creators & community leaders can work more closely with us to share big news, give us feedback, and continue to spread the joy of playing Adopt Me with all of you!
Why join the Influencer Program?
Influencers in our program may receive support from Adopt Me, including:
In-game Influencer Rank to help avoid impersonation
Regular content drops for use in your videos and for giveaways to fans
Access to a private influencer-only Discord channel with priority support for in-game issues and regular information on announced updates
Sharing your content on our Adopt Me social channels
What are the requirements?
The Influencer Program is open to applications from anybody over the age of 18. Some of the things we look for when deciding are:
Positive role models for our community
Exciting and original Adopt Me videos
Family-friendly content
Follower/subscriber count
For the best chance of being accepted, you should have at least 100,000 followers/subscribers on your main content creation account or at least 50,000 views on Adopt Me related content within the last month. Surpassing these does not guarantee you entry into the program. All decisions are made at the discretion of Uplift Games
But I'm not that big yet!
We can't add everyone to our Influencer Program, but you don't need to be in it to be part of the Adopt Me community. We're always looking for new ways to support our fans at all levels, let us know your ideas @PlayAdoptMe on TikTok, YouTube, Instagram, and Twitter - as well as in our Community Discord
Thank you for playing & supporting our game!
- Adopt Me
Apply Now!
By applying to be a part of our Influencer Program, you agree to our Privacy Policy and Terms of Service. All influencers are expected to follow the Influencer Code of Conduct.