Happy update day, pals! It's only week 2 of our Winter festivities, and with the Advent Calendar underway, we're bringing you another minigame and pals to adopt! 📅
Read last week's Release Notes to catch up on the Winter Update so far!
⏰ Winter updates every week on Thursday! Check out playadopt.me/countdown or click NEXT UPDATE above to see when the next update will be out!
🧊 New minigame - FROST BRIDGE 🧊
Find the safe way to Gingerbread with other players! Choose between two tiles in front of you - one will break when you step on it, and the other will be safe to cross.
Everyone starts with an extra life. Don't be afraid to use it!
Guessing the correct tile awards the player Gingerbread and an extra life.
Lives don't stack! You can only have one extra life at a time.
Watch your feet! Brave players leave footprints on the safe tiles once they've crossed.
Earn Gingerbread playing the new Frost Bridge minigame to adopt new festive friends! 🎅🏽
New Shetland Pony Box! 🍪 14,000 Gingerbread
🐴 Dark Brown Shetland Pony - Rare - 87.5%
🐴 White Shetland Pony - Ultra Rare - 10%
🐴 Light Brown Shetland Pony - Legendary - 2.5%
We're adding new Candy Castle furniture! Extend the festive mood all the way to your own home. Lookin' sweet 🍬
NEW WALLPAPERS AND COLORING PAGES 🖼
We loved your creative takes on the Strawberry Shortcake Bat Dragon, and we can't wait to see your versions of our new Shetland Ponies! Get creative and share your finished pieces with the hashtag #ColorAdoptMe on Twitter or Instagram! **Make sure to include your Roblox username **- we'll choose 10 people from each platform to win a Strawberry Shortcake Bat Dragon and FR potions! 🍓🐲 We'll announce the winners on Tuesday, December 13th! Make sure to come back next week for more.
Happy coloring! 🎨 (click the thumbnail to download HD versions)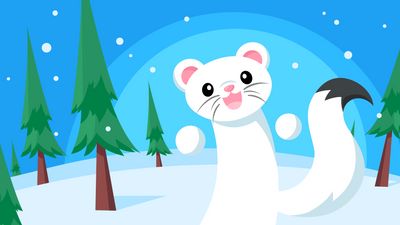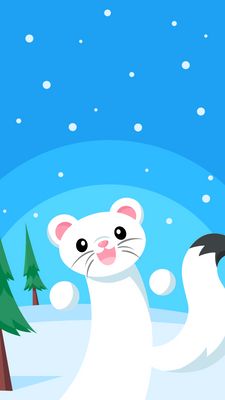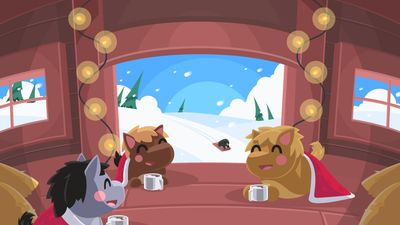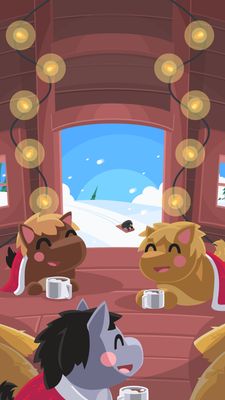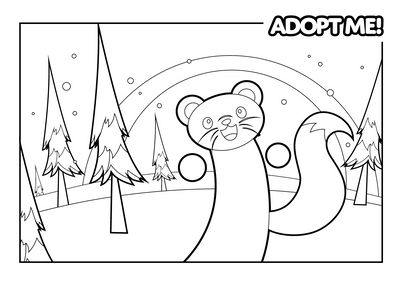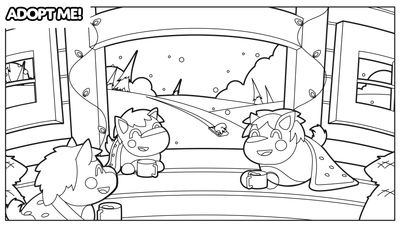 For teasers and more news, memes, competitions and giveaways, follow us on: