HAPPY UPDATE DAY, FRIENDS!! 🥰⛄🥰 Today is a very exciting day, with the release of our first Winter update! Snow landed all over the Candy Castle in Adoption Island, bringing in all kinds of curious creatures, pet accessories, toys, vehicles, and new activities to try with your friends! ❄
Find out more about the update and download the seasonal wallpapers and coloring pages below - show us your creations using the hashtag #ColorAdoptMe for a chance to win a Strawberry Shortcake Bat Dragon! 🍓
⏰ Winter updates every Thursday! Check out playadopt.me/countdown or click NEXT UPDATE above to see when the next update will be out!
3 NEW minigames! ⛸
Ice Skating is back! Explore the main map on ice and collect Gingerbread. Let us know what your best time is on social media!
New minigame - Snowball Fight! Roll and throw snowballs at your opponents, and don't let them hit you! 3 lives, unlimited snow ⛄
More minigames coming December 8th and December 15th 🧊
📆 Advent Calendar is back! Log in every day to claim your freebies. New gingerbread and strawberry shortcake-themed toys, pet wear, and vehicles, along with free Gingerbread, and a special pet behind door 25! 🎄
Heads up! **All players who open 20+ doors over the course of the month will get a unique vehicle, the Husky Drawn Sled! ** 🐕🛷 tell your friends 👁
NEW PETS EVERY WEEK! This week we're joined by:
🦋 Ice Moth Dragon - Legendary - 120,000 Gingerbread
🍓 Strawberry Shortcake Bat Dragon - Legendary - 1,000 Robux
🦌 Irish Elk - Rare - 35,000 Gingerbread
🦦 Ermine - Uncommon - 9,000 Gingerbread
Visit the Candy Castle to earn your Gingerbread playing the minigames, or spend it in the shop, dress up your pets, or open the Advent Calendar! 🍪🏰
NEW WALLPAPERS AND COLORING PAGES 🖼
Get creative and share your finished pieces with the hashtag #ColorAdoptMe on Twitter or Instagram! Make sure to include your Roblox username - we'll choose 10 people from each platform to win a Strawberry Shortcake Bat Dragon FR potions! 🍓🐲 We'll announce the winners on Tuesday, December 6th! Make sure to come back next week for more.
Happy coloring! 🎨 (click the thumbnail to download HD versions)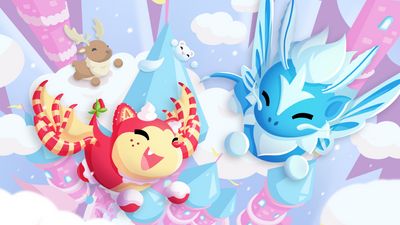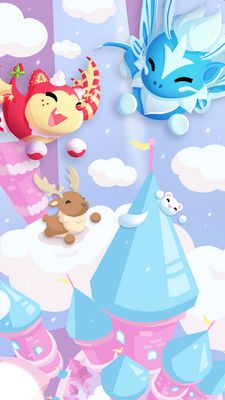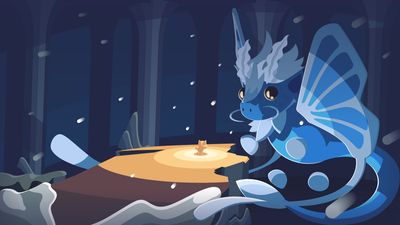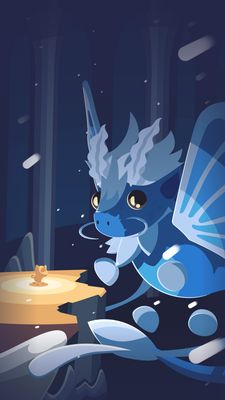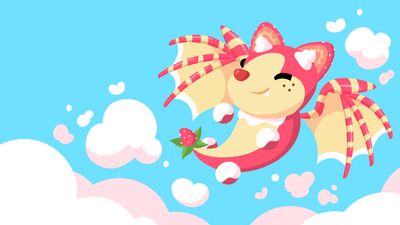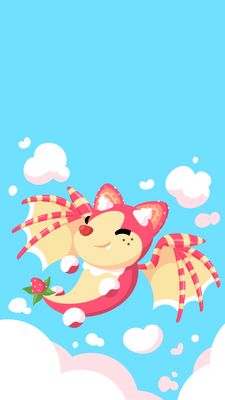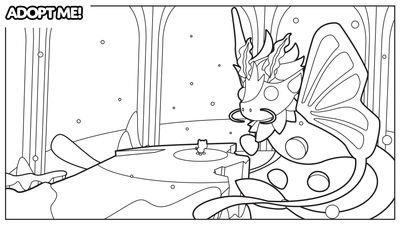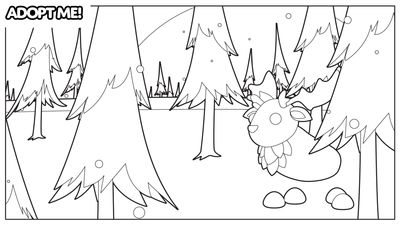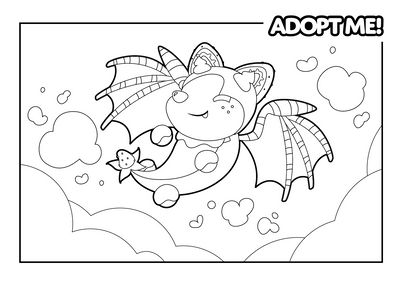 For teasers and more news, memes, competitions and giveaways, follow us on: