Hello friends! It's time to give you another update on the projects the Adopt Me Community has been supporting through our charity partnership with WDC, Whale and Dolphin Conservation! 🐳
We have some beautiful new wallpapers to share with you, along with new coloring pages!! We'll be choosing our favorites to send some in-game Ocean animals to, so share your finished designs using the hashtags #ColoringAdoptMe and #UpliftWDC on all our social media and tag us! Don't forget to include your Roblox username in the post, so we know what account to add your new pets to 🐬
US Intern Programme
WDC North America runs a volunteer training and education program in the US for young people passionate about conservation and keen to learn essential skills in identifying whale and dolphin species, data collection and analysis, and giving educational talks to groups on WDC's work and about whales and dolphins.
Special dolphin-spotting webcam in Scotland, UK
WDC's Adopt a Dolphin features dolphins who live in and around the Moray Firth in Scotland, UK. Part of the funds from the Adopt Me donation will be used to set up a remote camera at Chanonry Point to film the dolphins who regularly visit. This will help WDC field officer, Charlie Philips, keep track of the dolphins and monitor their health and activities everyday. For more than 25 years WDC has been at the forefront of efforts to protect these amazing dolphins and their ocean home. They also work closely with Aberdeen University and their Lighthouse Field Station team who will also use the new camera and who have kindly provided the in-game dolphin sounds!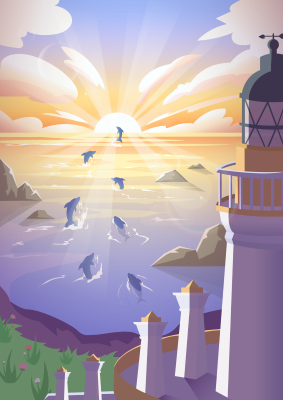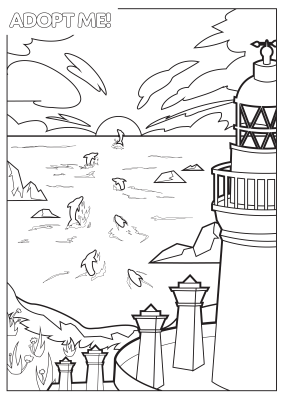 Protecting vulnerable Franciscana dolphins, South America
The Franciscana is a small, vulnerable dolphin who lives only in coastal waters of Argentina, Brazil and Uruguay in South America. WDC is working to save these amazing dolphins from extinction by protecting their home and keeping them safe from threats like pollution and accidental entanglement in fishing nets. WDC's project will include vital conservation field work to help us learn more about these dolphins and how we can protect them, raise awareness among local communities and work towards creating an area of ocean where the Franciscana dolphins will have special protection around Argentina.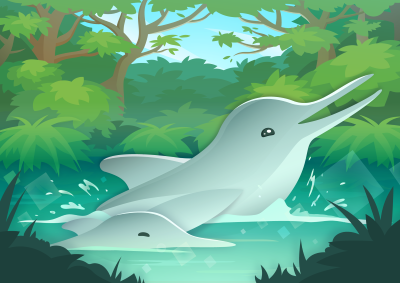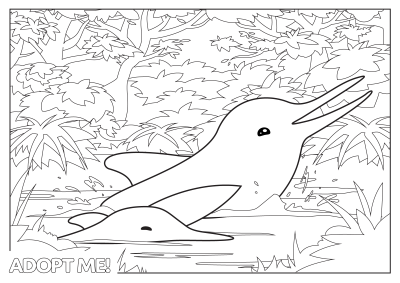 We have one more project to share with you next week, so keep an eye out on our social media for that!
Last week we hosted a t-shirt competition - you can get your t-shirt and support WDC here:
https://shop.whales.org/c/adoptme
Adopt Me Community Fundraiser for OrcaLab
Alongside our donation of $50,000 USD to support three Whale and Dolphin Conservation (WDC) projects, we have selected the fourth project for The Adopt Me Community to support, so you can be even more involved in our conservation efforts! Learn more about OrcaLab and donate:
www.gofundme.com/f/AdoptOrcaLab
About Whale and Dolphin Conservation whales.org
WDC is the leading global charity dedicated to the conservation and protection of whales and dolphins. WDC defends these remarkable creatures against the many threats they face such as hunting, captivity, entanglement in fishing gear, and pollution. They do this through campaigns, lobbying, advising governments, conservation projects, field research, and rescue. Their vision is a world where every whale and dolphin is safe and free.
The Uplift Games team comprises many passionate individuals and WDC is close to our hearts. Having a natural affinity with our Ocean Egg, WDC seemed like a perfect choice to partner with and give back to the world and to help educate our community on the subjects of sustainability and caring for animals.
For news, memes, competitions and giveaways, follow us on: